Hot Chocolate Café
On Friday 1st February, we hosted a Hot Chocolate Café for all the children who had an attendance record of 95% or above for Term 1 (September-December). They each received a hot chocolate drink with marshmallows and a cookie. Well done everyone! We will be having more treat days in the coming terms so everyone is making a big effort to come to school each day.
Fun with Fitness Freddy
On Wednesday 16th October, Glenwood had the pleasure of welcoming 'Fitness Freddy' to our school. Every year group from P1 to P7 had the chance to work with Freddy. The boys and girls had a great time dancing and working out to music and we even heard the teachers got involved too. Thank you Freddy for coming out to us, the boys and girls really enjoyed it.
Tesco Christmas Art Competition
Lots of children won prizes from Tesco for their Christmas Colouring Competition. Their wonderful art, along with all the other entries can be seen at lots of Tesco stores; so look out for them next time you shop!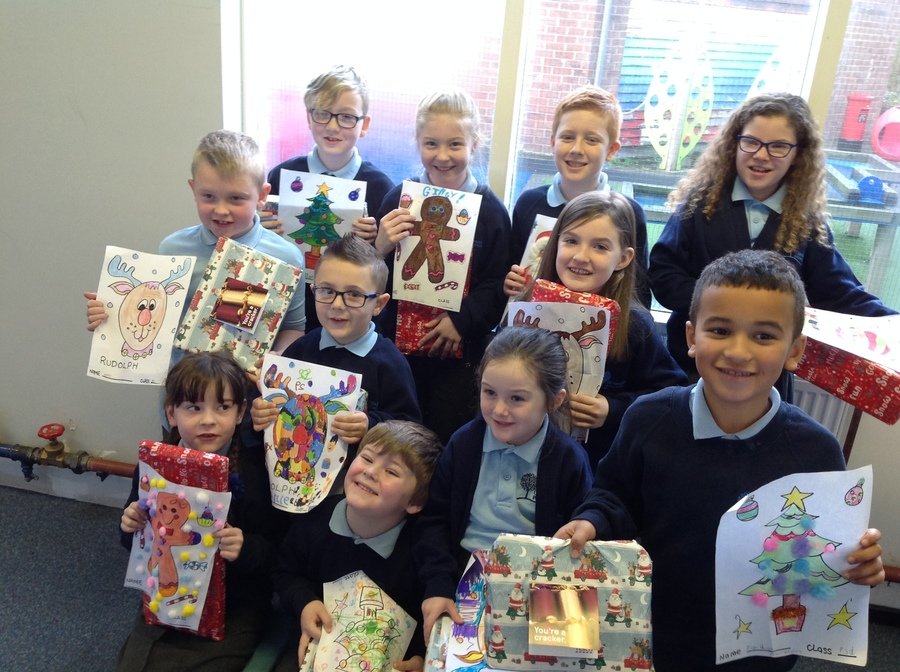 Carol Service at St Matthew's Church
On Wednesday 19th December, our P4-7 children sang carols at St Matthew's Church. The Junior and Senior Choirs both sang beautifully and the soloists were exceptional. We also had performances on the bells by the P7 classes, a poem recited by P5s and a variety of readings explaining the meaning behind the carols and the real meaning of Christmas.
P7 Christmas Play

The P7 classes performed 'Scrooge' for their Christmas play this year. They sang and acted in their own version of the play and certainly looked the part! The audience were blown away by their acting and singing talents, especially the solo performances.

P1-3 Christmas concert
Our P1-P3 children performed their nativity play last week. Our P1 children dressed as snowmen, singing and dancing to a variety of wintery tunes and reciting poems whilst our P2 classes sang and danced along to Christmas songs, featuring a special guest appearance from Santa's less well-known reindeer, Blitzen. Our P3 classes told the story of how Jesus was born and taught us the real meaning of Christmas.
Remembrance Day
As this year marks 100 years since World War 1 ended, our pupils and teachers decided to make this year an extra special Remembrance Day. Our pupils have been learning about why Remembrance Day is so important and have also been incorporating the poppy into their art lessons. Our Junior Choir (P4 and P5) visited Tennent Street Care Home this week to sing some war time favourites to the residents and staff. Our P6 and P7 pupils also led a Remembrance Day assembly by reciting poems, stories and facts about the war. We also had some beautiful singing from our Senior Choir and Reverend Duncan gave us a special Remembrance Day message and led us in prayer.
Maths Week 15th – 19th October, 2018
The children in Glenwood worked really hard during maths week exploring patterns, solving problems and exploring maths all around them. This week helped the children to realise the fun in Maths and see how relevant it is in the world around us.
A big thank you to the children who took photographs showing how maths exists in their everyday life.
Some notable events included;
Harvest Service
Today we celebrated Harvest with a wonderful service and collection of food items and clothing. Each year group performed a song, poem, story or prayer for the entire school and we prayed for those in need. We remember how grateful we are at this time of year and try to help those who are less fortunate. We would like to send a huge thank you to all the children and parents who donated dried food and tins and to our staff who provided fresh fruit and vegetables as well as some items of clothing. The donations were collected today by Storehouse and will be distributed to families all over Belfast who need them.
Road Safety Signs
The reflective cut-outs are being used to stop people parking at our school entrance in a bid to keep our children safe.
Specially made for the Greater Shankill ACT group, the signs carry warnings like 'do not park here' and 'no parking' to deter people from stopping at the zig-zag lines in front of two schools.
Follow the Belfast Live link to read the full story
https://www.belfastlive.co.uk/news/belfast-news/shankill-school-children-get-a-15276840#ICID=Android_BelfastLiveNewsApp_AppShare
Hip Hop success!
Danielle Godfrey from P6 Heaney attended the Trabolgan All Ireland Hip Hop Championships. She was very successful winning;
1st Place and All Ireland Champion for under 10s Hip Hop
5th Place in group dance with Dynasty dance crew
2nd Place in duo dance
Well done Danielle!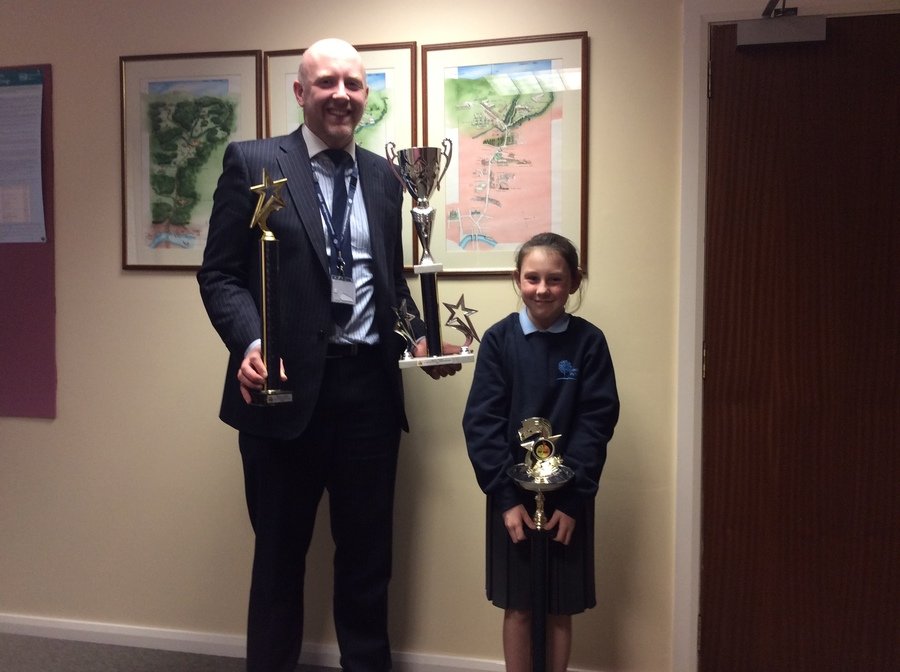 Image Musical Theatre
On Thursday 4th October our P3-7 classes had a special visit from the Image Musical Theatre. They performed a play called 'The Selfish Giant' based on the Oscar Wilde short story. Lots of children got to help act out the story while the rest of us helped sing the songs to bring the story to life. It was really funny and we learned an important lesson; live your life with a loving heart.
European Languages Week 24th-28th September
We celebrated the European Day of Languages with a week of language learning in Glenwood. Our P6 year group led a whole school assembly telling us about the different traditions, languages and delicacies from all over Europe. Our children enjoyed learning Spanish, French, Italian, Slovakian, Portuguese, Romanian and Polish with their teachers by singing songs and playing games. Some classes even had a food tasting lesson with food from their chosen country.